Published 12/30/10  (Modified 3/9/11)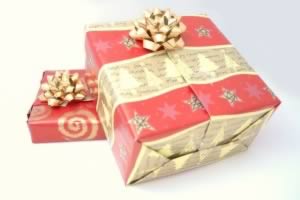 By Jim Sloan
Our family loves the holidays, but every year after the tinsel and pine needles have been vacuumed up, we find ourselves with a couple of small problems: Too much credit card debt and a couple of heart-felt gifts we really don't want and can't return.
The answer for us has been pretty simple: eBay. By selling some of our unwanted stuff--sometimes it's Christmas gifts and sometimes it's just items we find in the garage when we put the decorations away--we're able to put a dent in that debt, even when we've used zero percent credit cards.
If this sounds like something you'd like to try, here's a 12-step program to help you use eBay to whittle down that credit card debt:
1. Start small. If you're new to eBay, begin by selling something that's easy to price, easy to photograph and easy to ship. This way you can practice setting up an auction, monitoring your sale and making sure you get good feedback from your first buyer right off the bat. This small transaction will also give you an idea about how costs and commissions work on eBay.
2. Sell something new. New goods are easier to price and sell than used goods. If your Aunt Florence gives you linen napkins every year and you're starting to
Read the full article »