Published 10/26/15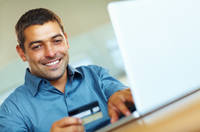 By Peter Andrew
Are you an "independent"? I'm not asking if you're politically unaligned. I want to know whether you "turn to freelancing, contract work, consulting, temporary assignments or on-call work regularly each week for income, opportunity and satisfaction," which is a definition of the word used by the MBO Partners State of Independence study, 2015 edition..
That document contains some astonishing statistics:
In 2015, there were 30.2 million Americans over 21 years of age who fit that description, of whom 17.8 million are full-time independents and 12.4 million are part-timers. Another 11.9 million take on those sorts of assignments occasionally.
Together, they generated revenues topping $1.15 trillion. That's nearly 7 percent of U.S. gross domestic product.
The number of independents working in America is expected to hit 37.9 million by 2020.
Of those who work this way, 30 percent are Millennials (defined in this study as those age 21-35 years), up from 12 percent just four years earlier.
The "gig" economy
The rise of the gig economy (so called, because each assignment lasts a short time, like a musician giving a one-night performance) may or may not be transforming how we work. Some argue there have always been millions of freelancers and contract workers, and the fact they're now booked online rather than through Yellow Pages and brick-and-mortar agencies isn't such a big deal. But new companies like cab facilitator Uber, butler service Alfred, home cleaning provider Handy and freelance resource eLance might make real change in many lives.
If it does, it's likely to bring challenges as well as Read the full article »