Published 5/14/15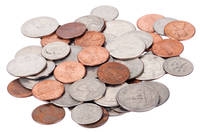 By Peter Andrew
Early in April, 2015, a British doctor revealed results from years of medical research around the globe. People, he concludes, who are overweight (but not obese) live longer that those with a body mass index in the normal range. I immediately went on Facebook to complain. My personal retirement strategy has always been to live unhealthily and die young, but scientists keep moving the goalposts: Things (caffeine, red wine, excess weight…) that were once supposed to be certain bringers of death now look set to prolong my life. If they find cigarettes are good for you (I quit only relatively recently), I could go on till 100+.
I'm not asking for sympathy. I'll get by in my twilight years: I'm debt-free, own my own home without a mortgage, have some modest savings and do the sort of work that (providing some genius in Silicon Valley doesn't come up with an app that writes financial advice) I can continue to do for the foreseeable future. In fact, I plan my last conversation to be with the funeral home crew hovering at the end of my deathbed: "Hang on, guys. I just have to post this feature article and I'll be with you."
My point is that what you're reading now is a "do-as-I-say-not-as-I-do" piece. It also means I know all about how difficult it can be to save for an event way in the future when the current demands on your money seem irresistible.
Read the full article »