Published 10/5/10 (Modified 3/17/11)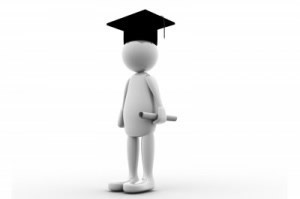 By Peter Andrew
The bad news
If you're a student or recent graduate, you're entitled to feel resentful. These are supposed to be among the best years of your life (I know; I sound so old), but they're turning out very differently.
According to the National Association of Colleges and Employers (NACE), only about 25 percent of college graduates who completed job applications in May 2010 actually found work, compared with half who did so three years earlier. And the unemployment rate among college graduates aged under 25 is running at nine percent. The news isn't much more cheerful for those who do find work. Salaries fell for those with bachelor degrees from the class of 2010 when measured against those of their predecessors in 2009.
It's the same if you're a little older but are finding that you're now encountering financial challenges. In August 2010, unemployment was at or close to a 27-year high. And if you add in those highly qualified people who've had to take part-time or menial jobs to stay afloat, the number of Americans who are likely to have debt problems is staggering.
What's really frustrating is that older generations - many of whom had it easy themselves - are quick to criticize younger people who find themselves in financial difficulties. Many find it impossible to sympathize, even though - or perhaps because - they're the ones who got the country into this mess.
The slightly better news
There
Read the full article »