Published 4/15/14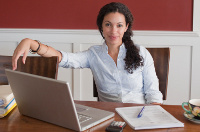 By Holly Johnson
The first open enrollment period for the Patient Protection and Affordable Care Act, commonly known as Obamacare, has come to a close, and a reported 7.1 million new enrollees are currently settling into their new health insurance plans.
Now that open enrollment is over, Americans who chose not to purchase a plan must pay the greater of $95 or 1 percent of their net income in 2014. There are only a handful of ways for individuals to escape this mandate, and they include certain exemptions based on citizenship status, income and hardship. Another little known fact: Families can also avoid the individual mandate by joining a recognized health care sharing ministry.
What is a health care sharing ministry?
Health care sharing ministries work much like their name suggests. Individuals who join a ministry pay a monthly share or pledge that is then distributed to someone in the ministry who is experiencing a health care need.
Read the full article »