List of zero percent credit cards and balance transfer offers for 2013
By Joe Taylor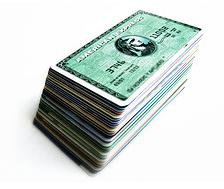 When credit card issuers faced the 1-2 punch of an economic crisis and new regulations, it seemed like 0% introductory APR balance transfer offers landed on the endangered species list. Now that banks are flush with cash and ready to lend, it's time to start saving money by paying down debt with no interest.
Why balance transfer offers?
A few years ago, I loved making free money by requesting zero percent introductory APR balance transfer checks from new credit cards, then depositing them into high interest savings accounts until just before the point where I'd have to start paying interest. The banks must have gotten tired of giving me all that free cash, since those kinds of deals have completely disappeared. It's no longer profitable for banks to let consumers surf balances from card to card without a little friction. Therefore, even the best 0% introductory APR balance transfer deals require you to pay up to 5% as a flat fee.
Find the right credit card for you