Published 1/31/11 (Modified 3/22/11)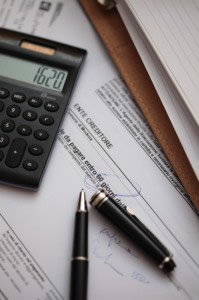 By MoneyBlueBook
I recently bought a laptop over the Internet. Shopping online, I found a great price and I didn't have to drive around to different stores to compare products and features. But is it fair that I didn't have to pay any sales tax because I bought the laptop online?
Retailers say the playing field should be leveled out with an Internet sales tax that would be collected at the point of purchase. Now I am not fan of paying more taxes, but the thought of helping put a local company out of business because I like to shop in my pajamas doesn't sit well with me either.
Taxing e-commerce
During President's Clinton administration, the Internet Tax Freedom Act was signed into law to protect commercial aspects of the Internet. The law prohibits federal, state and local governments from taxing access to the Internet or adding taxes that would limit Internet usage. The Internet Tax Freedom Act (ITFA) has now been renewed through Nov. 1, 2014, but the law does not address the collection of sales tax. So a few states have made it mandatory for online retailers to charge a sales tax, while a few others left the burden on the consumer to self-report their sales tax.
The latest twist is that some states have now decided that large retailers like Amazon or Overstock should be forced to collect sales tax even
Read the full article »