Published 4/8/14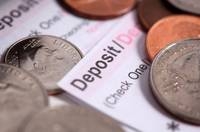 By Justin Boyle
Imagine this: You walk into a credit union to open a savings account, and the teller responds by selling you lottery tickets.
Odd as it may seem, this type of scenario plays out all over the world. They're called prize-linked savings accounts, and a few states in the U.S. are making use of them to give residents a little extra incentive to put money away for a rainy day.
A long history
Prize-linked savings accounts might seem like an innovative concept, fresh off the desk of some ground-breaking personal finance start-up founder, but the truth is that they've been around longer than the United States itself. In 1694, to help defray debt incurred during the Nine Years' War, officials in England instituted a public investment program that offered substantial lottery prizes to around 2.5 percent of investors (and an APY of 6.15 for 16 years, believe it or not).
Read the full article »