Published 1/13/14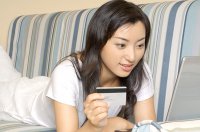 By Justin Boyle
Late in 2013, the gadget-oriented segment of the personal finance community started rumbling about a new toy that could bring novelty and an extra measure of convenience to the world of credit cards. It's called Coin, and buzz abounds.
But the ever-present question of start-up tech remains: Will Coin deliver on the jazzed-up promises of its hype machine? Does the problem of carrying too many credit cards even need another high-tech solution? Let's take a look at the details.
How Coin works
Coin is the size and shape of a standard credit card, but there's more going on than meets the eye. Using a special smartphone attachment, you can swipe and store your credit cards, debit cards, membership cards, retail loyalty cards, gift cards, you name it. If it uses a standard magnetic strip system to identify itself, Coin can use it.
Read the full article »