Published 12/14/12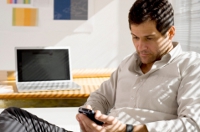 By Justin Boyle
If you live in Austin, Texas, like I do, you've seen it plastered all over town. Austin is one of two U.S. cities -- along with Salt Lake City, Utah -- that have been chosen for the pilot roll-out of the Isis Mobile Wallet. Isis is yet another brand name to enter the mobile payments frenzy, and it promises to "transform your buying experience."
By now, MBB readers are as familiar with mobile payment apps as anyone. These apps aim to link your credit card accounts together in a single smartphone application, with the stated purpose of saving you the monumental hassle of handing your card over to a cashier and, later, physically signing a small slip of paper.
It's natural to wonder if the Isis Mobile Wallet has got anything going for it other than an aggressive marketing campaign. Does it offer anything that the existing stable of mobile payment apps doesn't already offer? We've done the homework so you don't have to.
Read the full article »