The Best Credit Card Offers and Free Money Rewards
By Joe Taylor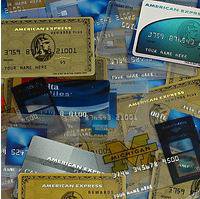 Credit cards don't have to force you into debt. In fact, if you use them the right way, credit card rewards can actually earn you money. Over the years, I've tweaked my spending so I use credit cards to pay for everything. That way, I rack up a frequent flyer bonus, a cash back rebate, or special perks with every purchase. I like to review what's in my wallet from time to time, replacing cards I don't use that often with new accounts that offer special signup bonuses.
Most banks save their best reward credit card offers for business customers. After all, they swipe their cards most often, and they're usually getting reimbursed by their employers. However, banks rarely enforce any restrictions on their applications. Ordinary consumers can apply for these cards just by using a social security number instead of a business ID. At that point, you're properly applying as a sole proprietorship.
While I still carry a few wads of emergency cash around, it's easier than ever to run most everyday purchases on best rewards credit cards for 2013, especially my favorites:
Here is one of the credit cards I carry around and actively use:
Capital One®VentureSM Rewards Credit Card Another great miles-based reward program, Capital One's blue Venture Rewards credit card lets you earn two miles for every dollar you spend. They're the bank's own "miles," so they don't expire and you can transfer them to just about any airline. The card has an intro $0 annual fee for the first year then it costs $59 per year, but you can easily make that back in travel rewards if you plan your purchasing right. A gold "VentureOne" version of this credit card carries no annual fee, but you'll only earn 1.25 miles per dollar.
5 hot cash back offers - credit card sign up promotions
These five cards also offer some strong rewards and perks for spenders who like saving money.
Remember that banks only make money on these programs when you spend a lot on your card and pay off your balance nearly every month. That's why they're only available to folks with good or excellent credit. If you're in doubt about whether to apply, see if your current bank or credit card issuer gives you access to free FICO score reporting (many now do).