Should you pay off credit cards with a home equity line of credit?
By Joe Taylor Jr.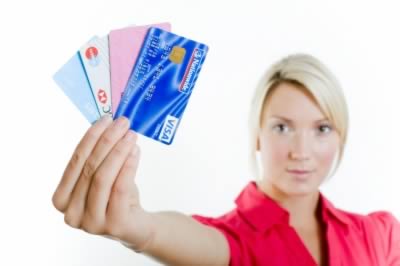 During the real estate boom of the early 2000s, paying off a credit card with help from a home equity loan seemed like a no-brainer. After all, housing prices in most parts of the country were skyrocketing. Why would you pay double-digit interest rates on a credit card when you could cut those finance charges in half or more?
In hindsight, all those refinance deals might not have been the best ideas. Where property values declined, some homeowners found themselves underwater on second mortgages and home equity lines of credit (HELOC). Now that banks have recapitalized and mortgage rates have dropped to all-time lows, home equity loans look attractive again.
Benefits of paying down high interest debt
With many credit card issuers changing their business strategies after the financial crisis of 2008, interest rates rose while credit limits dropped. Meanwhile, new federal regulations forced banks to increase monthly minimum payments on most unsecured credit card accounts. For some consumers, this double whammy wrecked monthly budgets and even caused a cascade of late payment and over-the-limit penalties.
If that scenario sounds familiar, a home equity loan could help you reboot your personal finance portfolio. Instead of surfing balance transfer credit cards and making multiple minimum payments, a mortgage refinance lets you pay just one or two lenders. Because the FICO score and other credit reporting tools review the percentage of utilized credit, paying down high balance cards without cancelling them can look good to your other lenders.
So why wait? Why not open up a HELOC now and pay off credit card debt? There are a few things that may give you pause.
Risks of opening new home equity lines for debt reduction
Even though nobody ever intends to default on debt, very few charged-off credit card accounts result in lawsuits. Most states protect cardholders from malicious debt collectors, and limit the length of time collectors can sue for unpaid damages.
However, miss a payment on your home equity line, and you can find yourself in serious jeopardy. Not only can you trigger penalties, you could also lose your preferential interest rate. Instead of worrying about debt collectors, you could face eviction from your home.
In addition, opening a new home equity line of credit doesn't eliminate the lines of credit you're paying off. Cancelling a credit card completely can negatively impact your credit score, forcing some homeowners to keep their cut-up cards active. However, the temptation to request a replacement card for an unused credit line can overwhelm many of us.
If you have little liquid cash in savings, don't prepare to rely on untapped credit cards in case of an emergency. Banks have started decreasing credit lines of customers who pay off accounts to mitigate their own risk.
Your debt reduction strategy impacts your personal finance goals
When bloggers J.D. Roth and Jim Wang debated the issue, Roth revealed his past decision to roll $16,000 of unsecured credit card debt into a home equity loan. The strategy worked because Roth, now the editor of GetRichSlowly.org, made a conscious decision to focus on eliminating his debt instead of using the loan as a short-term fix. Although he made interest-only payments for the first few years, it took nearly a decade to pay off the loan completely.
Factors to consider before applying for a debt reduction loan
Figuring out your own personal finance story can help you understand whether you can manage a debt reduction strategy that includes a home equity loan. Answer these questions to help yourself decide:
Do you have the strength to cut up your credit cards once you've paid down your balances?
Will your current cash flow support the higher payments you'll need to make on your home equity loan, compared to a typical minimum credit card payment?
Does your current source of income seem stable, with no signs of trouble on the horizon for your employer or your industry over the next five to ten years?
Can you qualify for any zero interest credit cards with no balance transfer fees that can cut the amount of home equity at risk?
Have you checked your FICO score to see what the impact of a new home loan or a new credit card would have on your credit profile?
If you can answer "yes" to all of the above questions, it might be worth exploring a refinancing deal or a home equity line of credit to pay down your unsecured cards. Start the process by shopping rates online. Review your budget to see where you can pay down your debt over time while building an emergency reserve fund. Most of all, talk to your family and friends about the changes you're making to your spending habits.
As Roth discovered, getting out of debt requires more than just a one-time loan. It forces you to focus on cutting back your spending and increasing savings, changes that will likely impact how you spend your time with the people closest to you.
Joe Taylor Jr. is an internal business consultant for a Fortune 500 company, who writes about finance, culture, and design. He holds a Bachelor of Science in Communications from Ithaca College.