Hidden information in Fed's report on debit card interchange fees
By Justin Boyle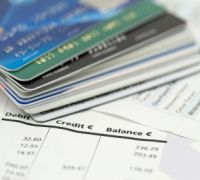 I'm sure you remember the wild uproar among finance bloggers last year, when the Dodd-Frank Wall Street Reform and Consumer Protection Act was signed into law. We went bananas about this! What had us the most in an uproar was a last-minute addition to the Act that focused on debit card interchange fees and promised to swing billions of dollars this way and that at the personal finance level.
That addition, known as the Durbin Amendment, capped interchange fees for issuing banks with over $10 billion in assets. Even with smaller banks being exempt from fee regulation, rumors flew about upcoming retail savings and inevitable banking gouges.
Six months on, nothing especially monumental has happened. Retail prices haven't fallen precipitously and the best credit card reward programs haven't changed too much. In the aftermath, some of us were left wondering if the Durbin Amendment had done much of anything at all.
The Fed report
On May 1, the Federal Reserve Board released its first post-Durbin report on average interchange fees from various issuers through 4Q11, and the numbers show some telling changes.
First, we can look at the three major card payment processors: Visa, MasterCard and Discover. Non-exempt issuers -- those with the aforementioned $10 billion or more in assets -- charged retailers an average of $0.21 per transaction for both Visa and MasterCard swipes. Non-exempt issuers of Discover cards charged an average of just $0.17.
Now, it might seem odd that Discover charges retailers almost 20 percent less per transaction than the two other big-time card issuers, but it's actually more appropriate than you might think. When Discover hit the credit scene in 1986, reduced fees were central to its brand strategy. The company's debit card arrived as a signature offering in 2006, and the same strategy seems to be in play.
For smaller issuers, who are exempt from the Durbin Amendment provisions, the fees shake out similarly. MasterCard charges retailers $0.54 per transaction, Visa charges $0.49 and Discover levies the lowest fee at $0.42.
Exempt issuers and overall totals
You might remember, if you've got a mind and memory for personal finance statistics, that the average debit interchange fee per transaction was $0.43 in 2009. Even Discover barely beat that average in 2011. How can this be?
The first thing to bear in mind is the amount of money transacted by exempt issuers. The Fed report indicates that just one-third of issuing institutions qualify for the amendment's exemption, and that even less than a third (31.8 percent) of the aggregate value of transactions takes place through them.
The other two-thirds of the credit market is issued by very large institutions, and their fees are down enormously in recent months. For example, during the first nine months of 2011, before the Durbin Amendment went into effect, non-exempt issuers of Visa and MasterCard charged retailers almost 250 percent more: $0.58 and $0.59 per transaction, respectively.
Discover, incidentally, was still charging just $0.25 per transaction in early 2009. Even before interchange fee regulations, Discover customers paid less than 1 percent of their transaction value in fees.
What does it all mean?
The main lesson to take away from the Fed report might be that carrying a debit card issued by a smaller institution can pay off in the long run. Big-time issuers of Visa and MasterCard did take almost a 250 percent hit to their interchange fee income in the final quarter of 2011, and that loss might have further effects on their product and service offerings.
It's important to consider where on the spending chain you'd most prefer a few extra dollars and cents. Retailers paying higher debit interchange fees might lead to higher prices for goods and services, but banks receiving less income from those fees might raise the cost of loans or eliminate zero interest credit cards.
It's diligent of the Fed to release this data, especially in a media climate where financial transparency is such a hot issue. One question remains, though: why hasn't Discover been publicizing its interchange kindness to business owners? I'm sure I'm not the only one who's surprised.
Justin Boyle is a freelance writer living in Austin, Texas.