2 ways to stay afloat during financial storms
By Peter Andrew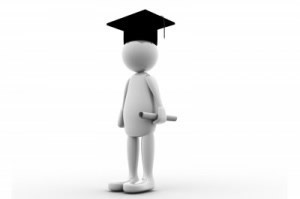 The bad news
If you're a student or recent graduate, you're entitled to feel resentful. These are supposed to be among the best years of your life (I know; I sound so old), but they're turning out very differently.
According to the National Association of Colleges and Employers (NACE), only about 25 percent of college graduates who completed job applications in May 2010 actually found work, compared with half who did so three years earlier. And the unemployment rate among college graduates aged under 25 is running at nine percent. The news isn't much more cheerful for those who do find work. Salaries fell for those with bachelor degrees from the class of 2010 when measured against those of their predecessors in 2009.
It's the same if you're a little older but are finding that you're now encountering financial challenges. In August 2010, unemployment was at or close to a 27-year high. And if you add in those highly qualified people who've had to take part-time or menial jobs to stay afloat, the number of Americans who are likely to have debt problems is staggering.
What's really frustrating is that older generations - many of whom had it easy themselves - are quick to criticize younger people who find themselves in financial difficulties. Many find it impossible to sympathize, even though - or perhaps because - they're the ones who got the country into this mess.
The slightly better news
There are signs that the current difficulties are not going to last for ever. NACE, for example, is projecting a rebound of 13.5 percent for hirings for the class of 2011. And MarketWatch recently quoted Ian Shepherdson, chief economist at High Frequency Economics, as saying: "We are beginning to think the labor market has dodged a bullet." He acknowledged that unemployment conditions remain "truly awful", but there may be a glimmer of light at the end of the tunnel. And it's not necessarily an oncoming train.
Credit scores and future success
You need to position yourself to be ready to take advantage of the approaching recovery, and one of the ways you can do that is to protect your credit record. The first step on this path is to access a free FICO credit report.
Of course, everyone knows that keeping your credit score as high as possible can help you getter better rates when you need a credit card, auto loan, mortgage, or any other sort of credit. But nowadays those with iffy credit reports can find it difficult to get a cell phone contract, insurance, or even their utilities hooked up, and they may struggle to rent an apartment. Today, it seems as if everyone wants to know your credit score and is prepared to discriminate against you if it's low.
Most worryingly of all, that includes employers and potential employers. Many of these now routinely carry out credit checks during the recruitment process, and some of them even do so when considering existing employees for promotion. Yes, you could find yourself unable to get the job you were counting on to help you fix your credit score... because of your credit score. Is that a Catch-22, or what?
Free FICO reports
A couple of years ago, one of my colleagues wrote a blog on this site with the title "How to get your free FICO credit score and avoid fake credit offers". It was a masterly overview, and is full of valuable advice, though you should check that some of the prices and deals described there are still available.
By law, you can receive free credit reports once a year, but the blog also describes low cost ways of securing continuing access to your credit report.
Zero percent balance transfer credit cards - an escape route?
A second way to survive in tough times is to manage your credit card debt better. If you're finding that the burden of credit card interest is putting your credit score at risk, you could consider a zero interest balance transfer card. However, I'm afraid that we're back to a Catch-22. If you really, really need a 0 balance transfer card, your FICO score may already be too badly damaged for you to qualify for one.
But let's be positive, and hope that your score's still good enough. What are the benefits of switching to one of these cards?
Well, pretty much all credit card debt is expensive now, and many people are paying 20 percent plus on the balances they carry forward. Those are truly onerous rates, and have dragged plenty of people down into the financial mire.
So imagine if you could get a break - for six, 12, even 18 months - from paying interest on your cards. If pay as much as you can each month on these cards, all that money would go to paying down the balance, and none would be wasted on interest. If you're disciplined, you could make a big hole in, or even eliminate completely, your credit card debt. Think how that could boost your credit score.
Zero percent balance transfer credit cards - two caveats

It's a good idea to think of zero interest balance transfer cards as a second chance. If you instead think of them as a new line of credit, you could find yourself at the end of the introductory rate period with just as much, or more credit card debt, and no easy way to move forward without incurring yet more expenses.
And that brings us to the second caveat. There was a time when "no balance transfer fee" was a common sight on credit card issuers' solicitations. But that's no longer the case, and today those invitations are as rare as those received by tea partyers for an overnight stay in the Lincoln Bedroom, however they are still out there. It's very likely that you'll have to pay a one-off balance transfer fee of three percent of the amount you transfer for a six-month holiday from card interest.
The good news
As OK Go sang (and maybe somebody said before them), "This too shall pass." To put it another way: hang tough. If you can keep your head above water for another year or so, there's a good chance that you could soon find yourself bathing in the warm glow of a real economic recovery.
Peter Andrew has been writing about--and for--business for more than two decades. For the last couple of years, he has found himself increasingly specializing in the U.S. financial sector.