Published 2/7/11 (Modified 3/22/11)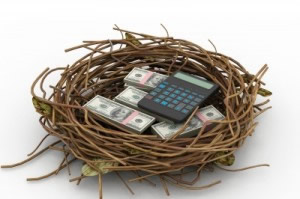 By Richard Barrington
Overdraft protection.
The words sound almost comforting--like an extra layer of security around your checking account--or perhaps a safety net to catch any mistake you might make in your account records.
Under certain circumstances, overdraft protection can be those things, but to many bank customers, overdraft protection is an exorbitant expense that just makes overdrafts worse.
Since one of the things you'll be asked to do any time you open a checking account is whether to have overdraft protection for your account, you need to know how overdraft protection works, and whether it is likely to work for you or against you.
Overdraft protection--how it works
An overdraft occurs when you use more money than you have available in your checking account. If you have overdraft protection, the bank will temporarily make funds available to you to cover the purchase--think of this as a short-term loan. This way, you are able to complete your transaction without having a check bounce or your debit card declined.
By helping you out in this way, overdraft protection can save you from inconvenience and embarrassment. However, there is a hefty cost for this service. According to economic research firm Moebs $ervices, the average overdraft fee is currently $27.50. These fees are charged per overdraft transaction, so if you use your debit card four times while your account is overdrafted, you would incur four overdraft fees.
Trends in overdraft protection
Over the years, overdraft fees
Read the full article »