Published 11/19/13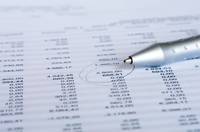 By Holly Johnson
Whether we like it or not, the holidays are back. Did you miss them?
It really seems like last year's shebang just ended, but yards are already filled again with Christmas light displays and blow-up Santas. And if you're loved one's gift expectations are already through the roof, you're surely not alone.
But, regardless of those expectations, not everyone is able to shower their friends and family members with gifts this time of year. In fact, many are struggling just to pay their bills, let alone buy gifts. And for every family who is struggling, there's another who is tight on cash simply because they're saving for a new home, college tuition or other important expense.
Whether your funds are tight or you're saving for a goal, you may be wondering how to get through the holiday season without being renamed Ebenezer. Fortunately, there are plenty of ways to save on gifts without calling attention to yourself or your situation.
Read the full article »