Give like Santa, spend like Scrooge: 4 tips
By Holly Johnson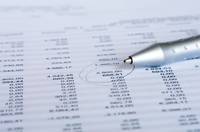 Whether we like it or not, the holidays are back. Did you miss them?
It really seems like last year's shebang just ended, but yards are already filled again with Christmas light displays and blow-up Santas. And if you're loved one's gift expectations are already through the roof, you're surely not alone.
But, regardless of those expectations, not everyone is able to shower their friends and family members with gifts this time of year. In fact, many are struggling just to pay their bills, let alone buy gifts. And for every family who is struggling, there's another who is tight on cash simply because they're saving for a new home, college tuition or other important expense.
Whether your funds are tight or you're saving for a goal, you may be wondering how to get through the holiday season without being renamed Ebenezer. Fortunately, there are plenty of ways to save on gifts without calling attention to yourself or your situation. Here are four steps to doing it:
1. Let thy budget be thy guide
When you're shopping for more than a few people, it is easy to let things get out of hand. The easiest way to prepare yourself is to plan ahead with a budget. Make a list of everyone that you need to buy for and assign a dollar amount for each person. Once you know what the grand total of your Christmas spending should be, it becomes much easier to budget and find areas where you can cut.
2. Cut out the extendeds
Are you still buying a Christmas present for your third cousin by marriage? Or, maybe it's your brother's ex-wife that still occasionally comes around. If you're still buying for numerous extended family members, it may be time to whittle your list down. After all, getting together once a year shouldn't necessitate a gift. Make a list of family members you don't see regularly and send them a nice card instead.
3. Send the white elephants on their way
Ah, the dreaded gift exchange. It seems like there is always one gung-ho family member or coworker organizing these things and forcing everyone else to comply. And if you're involved in more than one, the expenses can add up.
Fortunately, no one can force you to participate. And if you're tired of ponying up that extra $10 or $20 for each exchange, it might be time to stop. So brace yourself for some backlash and tell the exchange organizer that you want out. Trust me: They'll get over it.
4. Use creativity in place of cash
It really is funny how a pile of cheap junk can turn into a creative gift if you know what you're doing. And, if you're remotely crafty at all, you can usually find a creative gift idea within your ability range somewhere on the Internet.
Make unique Christmas ornaments for everyone. Have your kids decorate special frames with their picture. Or, try out a new recipe that can be given as a gift. Chances are good that others will appreciate the time you took and think very little about how much you spent.
Christmas shopping can be stressful if you're short on funds, no matter the reason. Because of this, it's especially important to not let the expectations of others knock your own priorities out of whack. If you've decided to cut back this year, make sure to stand your ground. Christmas is about celebrating and making memories with family members, friends, and the ones we love. Gifts should come from the heart and only from people who can afford to -- or want to -- give them.
Are you cutting back on Christmas this year? Please share your strategy in the comments.