Got no credit? Technology offers alternatives
By Rich Mintzer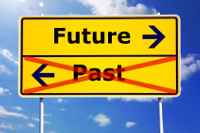 Nicki, a college student, decides it's time for a new laptop. She finds exactly what she wants online, but can't buy it because she does not have a credit card. Her close friend offers to put it on her card, but she's already over her card limit. These are not uncommon situations; in fact, a quarter of U.S. citizens do not have credit cards while so many more are in credit card debt. According to the U.S. Census Bureau, cardholders topped $886 billion in credit card debt in 2010, and that number is expected to top $1.1 trillion this year.
The alternate route
With those sobering statistics in mind, entrepreneur Danny Shader thought it was time to revitalize the basic concept of paying by cash for those without plastic, those who abuse it and those who don't want to write checks on their savings accounts to make loan payments. "We have built a transaction network, as opposed to just a payment network, which lets people make full transactions with cash," explains Shader, CEO of PayNearMe, the cash payment service that launched in the fall of 2010.
The PayNearMe cash payment process is relatively simple. Consumers purchase products online and choose PayNearMe at checkout as a means of payment. They then print a sales slip and take it to the nearest 7-Eleven where they pay in cash. The cashier simply swipes the slip, which completes the transaction. The purchase is shipped to the customer's home, not unlike paying online with a credit card.
In the case of paying bills, making payments on a loan or buying bus tickets, the payment at 7-Eleven also completes the transaction. The customer receives a detailed receipt for the bill being paid or prints out the bus ticket. The process also works using a cell phone and a PayNearMe card, which can be found at 7-Eleven.
"Think of it as a cash transaction network where the cash goes in (at 7-Eleven) and the funds end up at places like Amazon, Greyhound Bus, Ria Financial Services or wherever the payment is directed," explains Shader, who chose 7-Eleven as the cash collection point because of their 24/7 accessibility and more than 7,600 locations throughout the United States. "They [7-Eleven] were motivated to work with us because they are owned by a Japanese company that understood what we were trying to accomplish," explains Shader, noting the success of the Konbini cash payment system in Japan. "Konbini, by the way, means convenience store," adds Shader.
Appealing to a wide market
PayNearMe also began making loan payment much easier by affiliating with Progreso Financiero, a loan provider with some 65 locations in California and Texas.
"We serve the Latino population by providing loans and helping them establish and build a credit history," explains Todd Rice of Progresso Financiero, which affiliated with PayNearMe in September of 2010, just as the new cash payment service launched. "I met Danny (Shader) just over a year ago and was interested in their service and what they were providing. They provide us with a lot of brand awareness and make it so much easier for someone to walk into a nearby 7-Eleven and pay off a loan with cash," says Rice, who also notes that the transaction costs only $2.99, where a Moneygram might be close to $10.
Not quite in a league of its own
Perhaps the closest competitors to PayNearMe are cards such as Green Dot, which can be used in numerous locations. The biggest difference, however, is that Green Dot and similar cards are prepaid, meaning the actual card has value each time it is reloaded. Therefore, the buyer is pre-paying cash for the card, and if the card is lost, it may have value to the finder. The actual PayNearMe card, rather "slip," is valueless as it accompanies cash and serves only to facilitate the transaction. A more similar working model to PayNearMe might be PayPoint, which operates in the United Kingdom and is accepted in over 21,000 locations.
While PayNearMe also allows for anonymous transactions, which is a plus for gift giving, the biggest drawback, at the moment, is that it will take time to affiliate with additional businesses. Thus far, companies such as Greyhound and Progreso Financiero see the value in having an additional 7,600 transaction locations, while Amazon.com sees the value of serving the 25% of Americans without credit cards. The extent to which other businesses will join forces will largely depend on the marketing efforts of Shader and the young cash payment company.
Clarification, Oct. 26, 2011: According to the 7-Eleven website, "the company operates, franchises and licenses approximately 7,600 stores in the U.S. and Canada" of which "more than 6,500 stores" are operated in the United States.
Rich Mintzer is a business and financial journalist and author of a wide range of books. He has recetnly opened his own ghostwriting service, Your Book, Your Way for businesses and individuals to achieve their goals of writing a book.