Balance Transfer Day fizzles
By Aaron Crowe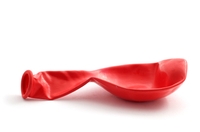 Balance Transfer Day -- when consumers were urged to send big banks a message by switching their credit cards with money on them to companies that offered lower interest rates -- came and went without much splash on Dec. 11.
"Take that, big banks, we're moving our business to credit cards with balance transfer promotions," or some screech that customers were supposed to make. In other words, moving their business from one credit card to another was supposed to send a message. That's not much of a message of defiance if you're just going from one bank to another.
The advantage of 0 percent credit cards is that transferring a credit card balance to a new credit card that has a zero percent introductory interest rate can save you money if you pay off the zero-interest credit card before the introductory rate expires, anywhere from six months to as long as 21 months.
Moving to a zero interest credit card is a great idea if paying the transfer fee is worth the savings, but as far as making a political statement to big business, there have to be better ways.
While many news websites wrote about the event that was originally promoted on Facebook (618 Likes as of Dec. 12), only one -- ABC News -- wrote on it the day after the "event." It's difficult to yet measure how the move to zero balance transfer credit cards went, but the public didn't seem to blog en masse about moving their credit cards.
Of course, the much more significant Bank Transfer Day was Nov. 5, and the similar title may have confused people. For Bank Transfer Day, customers of large banks were urged to close their accounts and put their money in small community banks and credit unions.
That movement gained steam with the help of Bank of America, which on Sep. 29 had announced a $5 debit card fee, although it later rescinded the fee. In the five weeks from the original announcement to just before Bank Transfer Day, more than $4.5 billion shifted from big banks to the nation's 7,000 credit unions, according to the the Credit Union National Association, as quoted in the Christian Science Monitor.
The founder of Balance Transfer Day may have had ulterior motives. Michael Germanovsky is the editor of Credit-Land.com, a website that makes money off credit card applications, as Consumerism Commentary reported. However, Germanovsky denies any connection.
And if all of thas wasn't enough to confuse people in pursuit of zero interest credit cards, the Occupy movement was inexplicably tied to the day even though the Occupiers didn't have anything to do with it. Perhaps Germanovsky was trying to piggyback on Occupy's scorn for big banks.
However it fizzled, Balance Transfer Day has come and gone. There's always an opportunity to see how a zero interest balance transfer can help reduce your credit card debt. One key to keep in mind is that if you don't pay off your balance after the zero percent teaser rate expires, a higher interest rate that's in line with your credit score will take effect.
And remember that to transfer a debt to another credit card, you'll need to be approved for a credit limit that's higher than the new balance. Getting a high credit limit requires an excellent credit score.
If you want to stick it to big banks and think a zero percent balance transfer is a good deal and the best way to do it, then go ahead and do it. Just don't get stuck with a new line of credit you can't afford or can't pay off.
Aaron Crowe is a freelance journalist in the San Francisco Bay Area who specializes in personal finance topics.