Hackers steal more than credit card data
By Megg Mueller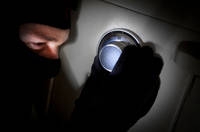 Here's a newsflash: Hackers can wreak havoc for credit card owners. As tales of identity theft and stolen credit cards become a seemingly almost everyday occurrence, you may be unclear what to do to protect yourself from high-tech thieves. And thieves thrive on your confusion.
I read about the Christmas Day attack on American think-tank Strategic Forecasting, a company that gives its clients political, economic and military analysis…all in the name of helping them reduce risk. The group that claimed responsibility was hacking group named Anonymous. The hack compromised the credit card numbers and personal information of more than 50,000 accounts of people who do business with Stratfor clients, such as Apple and the U.S. Air Force, according to CNET News.
The reason for the attack depends on whom you ask; (a) to teach Stratfor a lesson for not encrypting the credit card information it held, or (b) to take funds from those cards and send as Christmas donations. Whatever pathetic altruistic flag the hackers were hiding behind, the bottom line is they sent tens of thousands of people into a panic as their names, address and phone numbers were posted on Twitter.
In November, credit reporting agency TransUnion reported that 35 percent of people surveyed were more concerned about identity theft during the holidays. Story after story was published in the last two months about how to use your cards wisely during the frantic shopping experience many of us encounter, but as yet, I haven't seen any articles about how to combat the zealots who want to punish "The Man" but end up taking most of the little people down with them. Using a strong password is the best hint I have yet to find.
CNET notes in a story that the first half of 2011 was "open hacking season" and created a chronological chart of hacks to date (it was last updated in August). The number of hacks is staggering and terrifying; not all included credit card information, but many involved personal data such as emails, home addresses, birthdays, Social Security numbers and/or account passwords. Doing a little math, the number of accounts hacked is upwards of 1 billion. If you haven't had your personal information compromised yet, chances are very good that some day you will.
All of these frightening occurrences come at a time when Americans, and much of the world, are reducing debt, paying off bills and using their credit cards more responsibly. TransUnion's annual forecast of consumer credit was released in early December, and the company is predicting credit card delinquencies will continue to hover at a 17-year low, it said in a press release. While there was a slight increase in delinquencies from the record set in the second quarter of 2011, for the most part it appears we're all trying really hard to keep those balances low and pay our bills on time, and TransUnion expects that to continue into 2012. But when the risk of our credit cards and our identity being stolen is so real, how might that affect our best intentions to do the right thing?
I had my credit card info stolen in October; my bank caught it before any damage was done and my only real issue was having to wait three days for a new card to arrive in the mail. But what was most scary to me was the fact I had my card in my wallet. The bank guessed that the thieves used a random number generator to print a bunch of cards and my number just so happened to come up. Believing the theft was random and the work of bad guys in another country didn't shake my confidence much. But if I'd had my information stolen by a group of computer wizards trying to teach big money a lesson, well that would feel more threatening. And posting my information on a social media site for anyone to see would feel just downright immature and spiteful. In the face of that, is there any protection?
Megg Mueller is a journalist with almost two decades of experience. She has worked as a reporter and editor for the Reno Gazette-Journal and as an editor of health care and education manuals for Aspen Publishers, a subsidiary of Wolters Kluwer. She wrote a weekly column on the hotel industry during her tenure as assistant travel editor for USA TODAY.com. Mueller is the editor of a tourism-based website and also serves as a reporter for a weekly business newspaper.