The real story behind credit unions
By Justin Boyle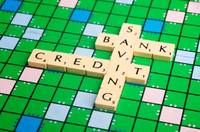 In August, I visited a professor I'd gotten to know back in college. Her son had turned 16 in February, and she had co-signed with him on an auto loan from a credit union. But now that the income from his summer job was about to slow down, he was balking on his promise to keep up the payments.
"I shouldn't even have to pay them!" he told his very patient mother. "It's not even a real bank!"
At the end of the conversation (inasmuch as that sort of conversation with a teenager ever ends), the boy did acquiesce to continuing his loan payments. But nobody explained to him what exactly a credit union was, so here's a little help. Matthew, this one's for you.
How credit unions work
According to the World Council of Credit Unions, credit unions go back almost 300 years, to mid-19th century Germany. That's when economist Franz Hermann Schulze-Delitzsch and a small group of urban finance pioneers made the decision to combine their accumulated savings into a borrowing pool for members of their community who lacked access to established lending services. The endeavor was a success, and the idea spread to rural communities about a decade later.
Today's credit unions don't operate much differently than those first few community borrowing pools. They're governed as a sort of economic democracy, wherein each member, regardless of deposit size or tenure, gets one single vote on each issue put to the collective. Most credit unions either elect a board of directors, choosing individuals from within their membership, or measure out leadership responsibilities to members who volunteer for administrative positions.
Credit unions vs. banks
The main difference between a bank and a credit union is, naturally, not that one is a "real bank" and the other is not. It's just that banks are for-profit corporations, owned by private investors, and credit unions operate as non-profit financial collectives.
This distinction of non-profit operation expresses itself in small ways throughout the typical credit union business model. Most prominently of all, credit unions tend to have enough flexibility to put customer satisfaction ahead of profit-based initiatives like raising revenue and minimizing operational costs. Also, since credit unions are owned by their members, their boards of directors tend to have more than just a vested interest in creating the best possible customer experience.
Despite their organizational differences, credit unions do provide many of the same services that banks do. Members can open regular checking, regular savings, high-yield checking and high-interest savings accounts, as well as sign up for credit cards and apply for mortgages, car notes or personal loans. The National Credit Union Share Insurance Fund even insures deposits at some credit unions, just as the FDIC does for most banks.
Credit unions may have membership restrictions, however, and deposit insurance coverage may vary, so it's best to talk to someone at a local branch if you're thinking about joining.
Why use a credit union?
Credit union members enjoy a few advantages that customers at private institutions aren't likely to see. Here are a couple of them:
Member dividends. Because credit unions are incorporated as non-profit entities, they can't legally record "earnings" from the interest and fees they charge. Any capital left over after operating costs are covered is disbursed to members according to the specific institution's charter.
Lower rates and fees. Most credit unions are able to offer rates and fees to members that some for-profit banks have a hard time matching. This advantage can be chalked up to federal income tax, in that for-profit banks have to pay it on their revenue, while credit unions -- non-profit entities that experience no net income -- only pay sales, property and payroll taxes.
Still, joining a credit union is no guarantee that you'll find more attractive terms. Like banks, credit unions can vary widely in the deals they offer to consumers, and there may be disadvantages when compared to conventional banks too. Since credit unions are typically regional or local, there won't be an army of no-fee ATMs anywhere you travel, and they also may not be as technologically advanced as big, billion-dollar banks.
So, you see, Matthew, the idea of a "real bank" is a little off the mark. It's not that there are "real banks" and "pretend banks." It's just that some banks are owned by the people you see in line at the branch office. So will you please stop giving your mother a hard time?
Justin Boyle is a writer and journalist living in Austin, Texas.