Published 10/10/14
By Justin Boyle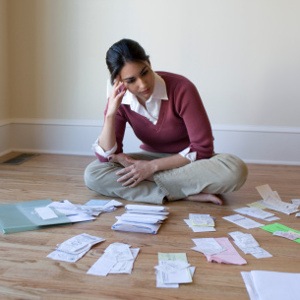 Confession time: I'm an inveterate do-it-yourselfer. I've fixed vacuum cleaners, sink faucets, coffee tables, lawnmower engines -- you name it, I've tinkered with it. DIY efforts are usually successful if you follow the right advice, and the lessons you can learn from fixing your own stuff can stay with you for years afterward.
If you've been cavalier with your credit cards or run up a few big expenses lately, you might need to approach your finances with the same attitude. Here are some red flags to help you spot potential problems and some fix-it tricks that help get things back in working order.
Signs of trouble
It's sometimes a fine line between running rough and beyond repair. If these situations sound familiar, a financial tune-up might help you prevent an emergency:
Making minimum utility payments. Minimum payments on a credit card are bad enough, but only paying the power company what it takes to keep your lights on month to month and never clearing your account to zero should tell you that something's really wrong.
Stressing out about everyday purchases. If you find yourself struggling to find the money for a tank of gas or a trip to the grocery store, there's probably some work to be done.
Buying on credit with no savings. It's true that a perfectly functional personal finance strategy can include a certain level of debt, but it should be kept to a minimum without a savings account or other safekeeping instrument to back it up.
Read the full article »