Published 10/17/14 (Modified 11/13/14)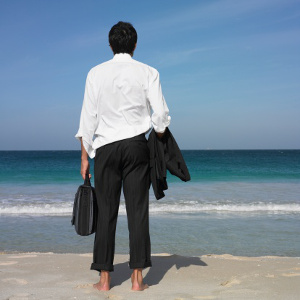 By Georgie Miller
One of the measures of a healthy economy is workers' confidence in their ability to leave a job and find other employment. The U.S. Department of Labor's Bureau of Labor Statistics (BLS) tracks this number, also referred to as "voluntary separation" or the "quits rate." The higher the quits rate, the more people believe that they will be able to find another (possibly better) job quickly.
While the BLS crunches the numbers, they don't analyze them. However, analyses of the most recent Job Openings and Labor Turnover Summary (JOLTS) in the Wall Street Journal and elsewhere suggest that the labor market is strengthening. Along with that strengthening may come increased confidence that now is the time to make a career move.
If you're considering transitioning to new employment, here are a few strategies to consider before leaving your current position.
1. Pay off debt
Whether it's consumer debt such as credit cards, or other forms of debt such as medical debt or student loans, having a monthly payment hanging over your head may hinder your ability to leave your current job without something else lined up.
Read the full article »