Money market mutual funds: savings hack or risky tactic?
By Justin Boyle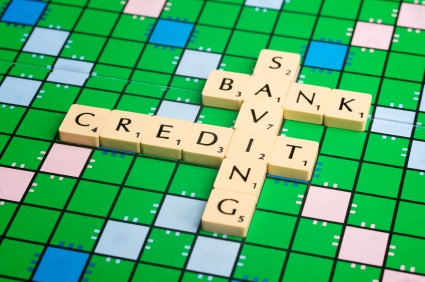 A freelance designer friend of mine recently asked me how to find the best high-yield savings accounts for her rainy-day reserves. As often happens with issues of personal finance in today's economic climate, this is a simple question with a fairly complex answer.
Rates have been flagging on high-interest savings accounts in the last several years, and personal finance investors are looking more and more to money market accounts and money market mutual funds for interest-based returns on their banked income. Let's take a look at some facts about money market mutual funds and how they compare to money market accounts and traditional savings accounts.
How money market mutual funds differ from savings accounts
Both options constitute low-risk, low-return investments and allow you to make use of your savings capital without restrictive withdrawal or transfer penalties, but the similarities don't go much further than that. Here are a few points where they differ:
Where your money is held. Savings accounts and money market accounts represent money kept with a banking institution, and money market funds are composed of pooled investments in short-term securities and the debt market.
Types of fees. High-yield savings accounts and money market accounts typically come with fees based on minimum balance restrictions and monthly transfer limits. Money market funds may charge account fees as well as management fees which are taken out of your earnings.
Interest rates. Money market mutual funds currently offer up to 3.5 percent APY while the best high yield savings accounts have lately been topping out at about 0.9 percent APY.
FDIC insurance. Savings and money market accounts are insured by the Federal Deposit Insurance Corporation. Money market mutual funds, by contrast, are considered investments and are not FDIC-insured. However, the Securities and Exchange Commission sets boundaries on the funds' investment strategies that usually lead to your money being held in government-issued bonds and other debt instruments widely considered to be safe.
Money market mutual funds also differ from traditional bank accounts in that they are available through brokerage firms as well as banks.
Potential drawbacks to money market funds
While liquidity and market volatility are commonly non-issues for money market funds, there are a few reasons they might keep savings investors away. Let's take a look at a few of the caveats:
Purchasing power might waver if inflation is high. Although money market funds remain attractive options even in a down market, accelerated inflation rates can prevent your interest returns from keeping pace with the cost of living.
Higher yields can come with occasional risk. Money market funds with the highest stated interest rates might aim for higher returns by dealing in bonds or commercial paper securities with a bit of risk involved.
Skilled investors can experience opportunity cost. The rate of return on money market mutual funds is impressive compared to online savings accounts, but individuals with investment savvy (and risk tolerance) might be better served by slightly riskier options that would provide better returns.
Despite these small downsides, money market mutual fund investment can still be a practical decision for people just starting to get their personal finances in order.
Choosing the money market
I ultimately recommended money market funds to my friend the freelance entrepreneur, but not for the higher interest rate alone. She'd mentioned in the past that she wanted to learn more about investing, but it seemed too risky to play the market with any significant portion of her savings.
Starting your investment journey with low-risk, low-return market funds can give you a primer on the tools and terminology of the market while earning you modest and generally worry-free returns. Simply by asking the right questions when discussing your money market options with a properly certified investment broker with whom you feel comfortable, you can gain valuable knowledge about investing at the entry level.
When choosing where to grow your money, take your research a little ways beyond traditional and online savings accounts. You might discover that money market mutual funds are a great way to learn the game.
This article is for information purposes only and should not be construed as investment advice.
Justin Boyle is a freelance writer living in Austin, Texas.