Merry Christmas 2007! - Remembering My Favorite Presents Received From Past To Present
Published 12/25/07 (Modified 3/9/11)
By MoneyBlueBook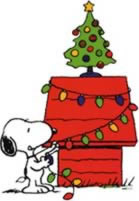 Merry Christmas everyone! It's exciting that Christmas is now upon us and I'm quite eager to find out what's in store for the coming new year. I'm feeling a bit wistful right now so I'd like to look back at the wonderful and memorable presents I've received over the years since childhood and even into adulthood. Many of the presents continue to have a special place in my memories and I still remember them quite fondly.
I know some parents advocate the teaching to children of the true meaning of Christmas - the valuable lesson that Christmas is not only about presents and receiving gifts, but that it's also about family, sharing, and spending time with loved ones. Although I believe these themes are worthy ones, I don't think we should completely deprive children and the younger generation of the simple and innocent joy of receiving and giving presents. The simple act of giving and receiving presents is often an annual ritualistic event that holds a special place in the historical hearts and minds of many children, teens, and adults alike. Instead of trying to compel the thematic shift of Christmas from presents into the non-material aspects of the holiday season, we should try to encourage and teach children to not only receive, but to give. It's an inevitable fact that children will ultimately grow up into a materialistic world. Rather than shield them or futility try to sanitize their environment, we should prepare them for reality and the future by showing them that the Christmas giving spirit is just as important or even more important than Christmas receiving. The ritualistic exchange of presents, offerings, and tidings is part of the growing up experience that shouldn't be eliminated or watered down. Depriving them of such innocent childhood memories would be a shame.
So what are some of the childhood or even adulthood presents that hold special meanings for you? I've given nice presents in the past, but I look back and particularly remember the best and most touching presents I've received in my life. Here are some of my favorites:

1) Pet Hamster - I can't recall at what early age my younger brother and I received our first pet, but it was a hamster! I loved that little fur ball and enjoyed watching him run like crazy on his hamster wheel, which clumsily squeaked as he churned. With my first pet I also learned a valuable life lesson - hamsters don't live forever (lifespan 2-3 years) and eventually like all living things, they too will pass away.


2) Tiger Handheld LCD and Game & Watch Gaming Systems - These were my first portable video gaming systems, if you can even call them that. They were tiny plastic video game toys that displayed black LCD images that moved across tiny screens. They were so addicting and top of the line at the time. I remember prizing them as a little kid and keeping them safe from scratches and nicks.

3) Nintendo (Old School NES) - The original Nintendo Entertainment System was one of my all time life changing presents. I devoted so much of my childhood to it and spent countless allowance money and neighborhood lawn mowing income on buying pricey games for my Nintendo system. Much of my childhood memories from Christmases to birthdays centered around Nintendo and video game playing. Ah, priceless memories.


4) Star Trek Autographed Photo - I received this creative surprise during my recent adult years. My girlfriend had the fortune to take an acting class taught by actor J.G. Hertzler, the guy who played the recurring Klingon character, General Martok in the Star Trek sci-fi television series. I'm a huge Star Trek fan and followed the entire Next Generation show and later spin offs my entire life so this present really meant a lot to me. He was only a bit character but I loved the nostalgic surprise. Kapla! :)