Like surgery, medical credit cards offer risks and rewards
By Joe Taylor Jr.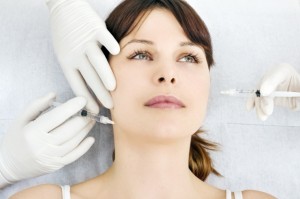 If you feel awkward getting asked to open a store credit card when you're shopping for blue jeans, imagine what happens when you get the same offer in the emergency room.
Medical credit card applications abound at the offices of dentists, doctors, and even veterinarians. While relaxed approval processes make these cards appealing to Americans in need of urgent care, critics of medical credit cards warn that the cure for long term medical debt might be worse than the disease. Do these credit cards deserve their bad rap?
How medical credit cards hit the market
It was unheard of for earlier generations of Americans to let medical bills go unpaid. Our parents and grandparents couldn't run the risk of bumping into the neighborhood doctor at church or in the supermarket with outstanding invoices hanging over their heads.
Over the years, deductibles and co-insurance ceilings got larger, forcing health care providers to take on greater risk. Practices got bigger, too, enabling more of us to slide our medical bills to the back of the stack without feeling very guilty. Lenders partnered with medical providers to offer easy applications, using many of the same techniques perfected in retail stores.
Shifting medical credit cards from emergency coverage to elective financing
With finance charges and payment options similar to retail credit cards, most consumers found terms reasonable enough to get them through a crisis. However, the medical credit card market kicked into high gear as American culture glamorized elective procedures, ranging from cosmetic dentistry to plastic surgery.
Instead of utilizing medical credit cards as a last resort to spread out unexpected health care costs, patients started using the unsecured loans to budget for voluntary procedures. Just as auto dealers and home improvement centers use favorable credit terms to encourage us to splurge on ourselves, some doctors have marketed financing to patients as an easy way to pay for planned operations and upgraded hospital care.
Pitfalls of medical credit cards
Opening a medical credit card carries the same risks and rewards as any other kind of unsecured loan. Except, according to critics, many consumers may not be totally thinking straight when trying to juggle the thought of a new monthly bill with a major illness or injury.
Many patients make decisions about opening a medical credit card without considering how long term illness might affect their earning potential.
Some health care practitioners not only get commissions on new accounts, they use headroom on the credit line to suggest expensive upsells like private hospital suites and enhanced recovery programs.
Applying for a new medical credit card can affect your credit score. Maxing out your new account can cause some scoring algorithms to think you're overutilizing your credit.
Just as you'd weigh the pros and cons of opening a traditional credit card account, you should think about whether the benefits of a medical credit card justify the risks.
Keeping control of medical credit cards
Few of us plan to rack up substantial medical bills. However, a little advance planning can prevent medical credit cards from dominating your financial life. Use these tips to minimize your risk when considering a new medical credit card account:
Open a medical savings account. Even if you don't qualify for a tax-favored savings plan, a basic online savings account can help you stash an emergency fund to cover co-payments.
Review your health insurance deductible. A higher deductible can help you retain more of your monthly health care budget. Otherwise, a low deductible insurance plan can help you avoid the need to borrow more than a few hundred dollars per year.
Explore all options for covering medical costs. Doctors who market medical credit cards often extend short term credit directly to patients who ask.
Use balance transfer offers to bounce bills from medical credit cards to traditional cards.
Consider opening a medical credit card account when you're not under duress. The best medical credit card programs allow you to apply for a line of credit at a time when it's less likely to impact your credit score.
Just like other unsecured loans, medical credit cards can help you get through unexpected tough times while letting you invest in a better quality of life. Treat a medical credit card account with the same respect as the credit cards in your wallet. Otherwise, you'll just end up replacing one kind of pain with another.
Joe Taylor Jr. is an internal business consultant for a Fortune 500 company, who writes about finance, culture, and design. He holds a Bachelor of Science in Communications from Ithaca College.