Is your credit card making you sick?
By Kathryn Vercillo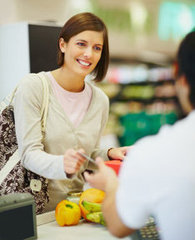 Spending is on the rise in the midst of flu season. What you may not realize is these things feed into each other.
The more time spent with others and the more money your hands touch the more likely it is that you're going to get sick. And if you think dirty cash is the only way that money makes you ill, think again. Those credit cards you whip out to pay for new gadgets and dinners with loved ones are also covered in germs.
Find the right credit card for you