Fiscal house of horrors: 5 scariest things about the US economy
By Richard Barrington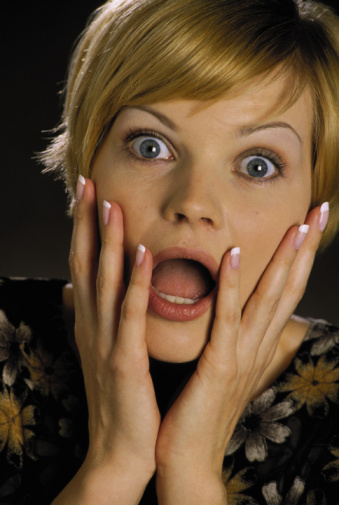 If you are looking to save a few dollars this Halloween, you can get your chills without springing for a haunted hayride in a dark cornfield or a creature feature at your local movie theater. All you need to be truly frightened is to read the latest economic news.
In fact, the U.S. economy lately has resembled something out of a zombie movie - shuffling along, somewhere between life and death. Here are the five scariest things about this economy right now:
Gruesome employment numbers. Have you ever had a nightmare where you are running and running but can't seem to get anywhere? That's what this job market feels like. After all, we are supposedly more than two years into an economic recovery, yet unemployment remains stubbornly high.

Worse, what job growth there is seems to be slowing. In the past five months, the U.S. economy has added a net total of just 360,000 jobs; in the prior five months, this figure had been 866,000. Overall, the U.S. lost more than 8.6 million jobs in 2008 and 2009, and has since replaced barely 2 million of those jobs.

Threatening levels of consumer debt. Some people focus on consumer confidence--the economy would get moving again if people would just buck up and start spending. Underlying the lack of consumer confidence, however, is a more fundamental problem - heavy debt burdens.

People have reined in credit card debt over the past few years, but to a large extent they've replaced it with consumer loans on big-ticket items such as cars, boats and campers. Overall, consumers have taken on an additional $36.6 billion in non-mortgage debt this year, according to the Federal Reserve's consumer credit data. While this increased borrowing hasn't been enough to get the economy up to speed, the additional burden will weigh on consumers going forward. No wonder consumers are nervous - debt levels in this country are downright terrifying.

Frighteningly few policy options. Speaking of debt levels, the real horror show is the federal budget deficit. This year marks the third consecutive year in which that deficit has exceeded a trillion dollars. The financial crisis and the slow economy are partly to blame, but even in the economic expansion years of 2002 - 2007, the U.S. ran a total of nearly $2.7 trillion in federal deficits. The cumulative effect of these chronic deficits is to leave the government with little latitude for new spending initiatives that might stimulate the economy.

Meanwhile, the Federal Reserve, having pushed interest rates down to extreme lows to little effect, has already played most of its cards as well. With fiscal and monetary policy hamstrung, the government can't play its traditional role of trying to moderate the economic cycle.

Spooky global conditions. Of course, the U.S. isn't the only country with economic problems. Greece has been teetering on the verge of default for months, while several other European countries are struggling with serious fiscal problems. All of this has a two-pronged negative effect.

The slowing of several prominent developed economies diminishes trade opportunities for U.S. companies, placing yet another drag on the economy. In addition, the potential for defaults of widely held sovereign debt could trigger a domino effect in a global financial system which barely escaped collapse in 2008.

Haunted housing markets. Cycles are one thing, but every now and then a market goes to extremes that defy the normal ups and downs of prices over time. Housing prices, for example, are on a five-year losing streak that has seen values drop by more than half in some markets.

That's pretty horrifying if you bought at the peak or are forced to sell now, but it should give you a scare even if you haven't been directly affected by the drop in home prices. You see, having so many homes drop below the corresponding mortgage balance has prevented those homeowners from taking advantage of low mortgage rates by refinancing. This, in turn, forces more of those homes into foreclosure, which drags the market down for everybody.
So be afraid. Be very afraid.
Still, like many horror movies, this economy is something of a cautionary tale. If you attend to your business properly, you could be one of the heroes who survives this movie, instead of one of the unfortunate victims. In vampire movies, you could ward off trouble with a silver cross, a wooden stake and a clove of garlic. The three financial equivalents are saving money, living within your means, and adding value at your job.
In other words, it's OK if this economy makes you want to scream. Just don't lose your head.
Richard Barrington has earned the CFA designation and is a 20-year veteran of the financial industry, including having previously served for over a dozen years as a member of the Executive Committee of Manning & Napier Advisors, Inc. Richard has written extensively on investment and personal finance topics.