Does your bank want you off their books?
By Justin Boyle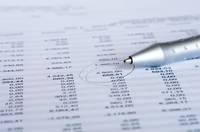 When I moved to Texas, I needed a new checking account. I had previously lived in Phoenix, Arizona, and had almost exclusively used a local credit union to store and borrow money. Wells Fargo was the only option I could find that offered a no-fee account (at the time, in 2004, they did), so I entered the world of the national bank customer.
I harbor no regrets about opening that account, especially since it served to establish in-state residency and made it possible for me to afford to go back to school the following year. Now, though, some Wells Fargo customers might begin to have second thoughts about their choice of banking institution. Let's take a look at why.
Find the right credit card for you