Published 1/5/11 (Modified 3/9/11)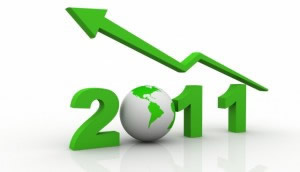 By Clark Schultz
I have always thought of banks as the bad guys. They charge too much on my credit card balances. They pay too little interest on my savings. And they charge me fees for every little thing. In the last couple of years we even had to endure our tax dollars going to bail out banks that went a little crazy with their lending.
Lately, though, I have started to look at banks differently. In the last year, banks have become more responsible with their lending and have implemented features and services that are useful to me. And it looks like that is just the tip of the iceberg. I think 2011 is the year that banks become the good guys again.
Here are six banking innovations to look for in the coming year that can help make life easier:
Social savings accounts
I realize now that reaching a savings goal when interest rates are low can be tricky. You lose the power of compounding interest and inflation can actually decrease the worth of your money. To help you save in spite of these problems, a new form of savings, called a social savings account gaining steam. The account helps you increase your savings by publicizing your savings target with a widget or personal message on a social network, blog or website. This allows friends and family to hear your story and contribute to your goal.
Savings is now a higher priority for Americans. The question
Read the full article »