Published 10/1/13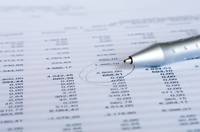 By Peter Andrew
The last time my mother came home from hospital, age 82 years, we had one of those high-tech beds delivered. You know the ones: They have air mattresses that automatically inflate and deflate a bit to prevent bedsores, and electric motors that allow you to tilt the patient's head and feet. One day, I'd raised mom's head to give her a drink, and, as I reached for the bed's remote control button to return it to the horizontal, I said, "I'm just going to put your head back down again." Throughout my life, she and I had enjoyed sparring over our English usage, and her eyes flashed with delight as she crowed, "That's tautological! You don't need the 'back' and the 'again'."
She died five days later. I tell the story to illustrate that many, many seniors retain their mental acuity throughout their lives. However, the Alzheimer's Association says that 5 million people in this country age 65 or older currently have Alzheimer's, and that a new American is diagnosed with the condition every 68 seconds.
And that's just one condition. My dad didn't have Alzheimer's, but for most of his last few years he was incapable of making informed decisions. And even my mother, sharp as she was, slowly lost interest in her financial affairs as her physical illness took hold.
Read the full article »