Published 7/3/14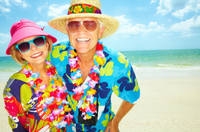 By Georgie Miller
Every July 4, people celebrate our nation's independence by going camping, watching a fireworks display or grilling some burgers. Sounds like fun! Less fun, however, is living a life shackled to your debt. If you're interested in achieving financial independence, here are some tips to get you started.
1. Take a serious look at your spending
Before you can create a meaningful budget, you have to know where your money is going. How much are your monthly bills? When are they due? You may want to note which bills are optional (like cable or a gym membership) and which are not (like your mortgage or your student loan payments).
In addition to gathering information about your bills, it's also important to track your discretionary spending.
Read the full article »