Published 9/13/13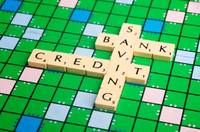 By Justin Boyle
In August, I visited a professor I'd gotten to know back in college. Her son had turned 16 in February, and she had co-signed with him on an auto loan from a credit union. But now that the income from his summer job was about to slow down, he was balking on his promise to keep up the payments.
"I shouldn't even have to pay them!" he told his very patient mother. "It's not even a real bank!"
At the end of the conversation (inasmuch as that sort of conversation with a teenager ever ends), the boy did acquiesce to continuing his loan payments. But nobody explained to him what exactly a credit union was, so here's a little help. Matthew, this one's for you.
How credit unions work
According to the World Council of Credit Unions, credit unions go back almost 300 years, to mid-19th century Germany.
Read the full article »