Beyond the card: 5 ways to build credit
By Francine Huff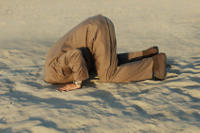 Don't wait until graduating from college to think about your credit score. It's easy to get pulled into a debt trap as a student if you have student loans, credit cards, utility bills, rent, etc. But there are some things you can do even while attending college that can help you build excellent credit.
If you regularly pull out your credit card to pay for purchases with the attitude that you'll pay off your balance once you graduate and have a job, you could be setting yourself up for major financial disaster.
Worse yet, don't rely on your parents' promise to pay off the card for you because they could end up unemployed or have some other financial catastrophe that strips them of their income.
Keep your credit history clean
All it takes to derail your finances are regular late-night pizza parties, shopping sprees at the mall and impulse purchases, among other things. So make sure you do all you can to build your credit score going forward. Here are five things that can help:
Pay your rent on time: Rent payments are always due on the same day each month, so there is no excuse for missing a deadline. Make sure you set aside the money each month well ahead of the deadline so it's not late. Your landlord can report late and missed payments to credit reporting agency Experian RentBureau, so keeping up with payments can help improve your credit history.
Keep your utilities on: It's no fun to be without heat or electricity. Not only will you be sitting in the dark shivering, but your credit will also suffer. Most utilities usually try to work with people who have financial difficulties, such as offering payment assistance plans. But if you are a repeat offender or abscond without paying your bill, it will show up on your credit report. And it's likely that the account will be turned over to a collection agency that will hound you for the money. Remember your payment history accounts for 35 percent of your FICO score.
Cut the cable: Getting various services through your cable company can really add up. Bundle in phone or Internet service, and you could be looking at a monthly bill of $150 and up. Avoid falling behind on cable bills and dinging your credit score by scaling back the services. Do you really need every premium movie channel ever invented? And if you really want to slash your bill, try one of the services that allow you to stream TV shows and movies directly from the Internet to your TV. You'll get many of the same shows for a fraction of the price of cable while still helping your credit.
Do not default on student loans: Federal student loans are usually deferred until you graduate, but if you obtained a private student loan it's likely you'll need to begin making payments after the money has been disbursed. If you have a part-time job, your monthly budget should include the funds to pay back your loan.
Pay down debt: This seems like a no-brainer but so many people choose not to do this. The amounts owed on different accounts make up 30 percent of your FICO score. Plus, the more of your income that goes toward paying off credit cards each month, the less you'll have for other fun things like socializing with friends, so keep your debt low.
You can get a free credit score to see where you currently stand in the eyes of creditors. Generally, credit monitoring services will offer you a free FICO score when you sign up for a paid subscription. Usually, you can sign up for a free trial period, then cancel.