Beat breakdowns with credit card extended warranties
By Jim Sloan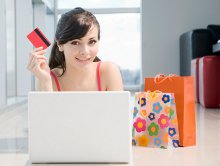 Credit cards come with all kinds of special features these days--zero interest balance transfers, free money rewards and even cash back promotional offers.
But many credit cards also often come with some kind of extended warranty for products you purchase with the card. What this means, usually, is that the credit card company will extend the terms of the original manufacturer's warranty for a period of time equal to the original warranty up to one year. Some extensions are only for six months, however.
In other words, if you purchase something with a 90-day manufacturer warranty on one of your zero percent credit cards that offers an extended warranty, you will enjoy a 180-warranty period. If you buy something on that card with a five-year warranty, you'll have six years of coverage.
The credit card's responsibility for covering your purchase only kicks in after the original manufacturer's warranty runs out.
Many people confuse extended warranties with things called "service contracts." Service contracts are a repair program you purchase from a store or a manufacturer which ensures that if your purchase breaks--either through faulty construction or because you brought your laptop into the bath with you and it got wet--it will be repaired or replaced free of charge.
Credit card warranty extensions are not service plans. Credit card warranties typically only cover defects in materials or workmanship; they won't protect you if you shower with your Macbook Pro.
Requirements for benefits
These extended warranties are a nice benefit, but you can't assume that your credit card offers it. Read the fine print, or call the company and find out for sure.
To enjoy the benefit, you'll also have to be good about saving all your paperwork. In order to file a warranty claim with your credit card company, you'll probably need the following four items:
A monthly statement showing that you purchased the item and that it was paid for entirely with your credit card.
The original receipt from the store or company where you made the purchase.
A copy of the original warranty.
A description and serial number for the item.
You may also have to register the item with the credit card company when you purchase it, but that varies according to the credit card company. With most credit card companies, you will automatically qualify for the extended warranty when you make the purchase.
Different companies treat their extended warranties differently. While many extend the warranty for up to a year, some, such as MasterCard, won't offer the extension if the original warranty is more than a year long.
Implied warranties and as-is sales
Every state has a law mandating what's called an "implied warranty." This is also called a "warranty of merchantability," which means that the seller is promising you that the thing you are purchasing will do the thing it's supposed to do.
Another type of implied warranty is a "warranty of fitness for a particular purpose." This warranty is invoked when a salesman tells you that the down sleeping bag you are about to purchase will, in fact, keep you warm in zero-degree temperatures. If it doesn't keep you warm, you have a right to return it.
These implied warranties don't need to be written down--unless the product is marked "as is." Some states don't allow "as-is" sales.
How to file a claim
If your product is outside its manufacturer's warranty and into your credit card company's period of coverage, you will have to bypass the original manufacturer and deal directly with your credit card company. You'll do this by filing a claim and presenting all that documented proof that you've carefully filed away--the original warranty, the receipt and your monthly statement showing the purchase.
What happens next varies from company to company and product to product. The credit card company might cover the repair cost or you might get a replacement.
In the case of American Express, you initiate your claim with a phone call to an 800 number. American Express will want you to have receipts, charge statements and original warranties. It also wants you to hang on to the damaged goods until the claim is resolved.
You may have to get a repair estimate, and it may expedite the process, which can take up to a month with some companies. At some point, the company decides whether to repair the item, replace the item or reimburse you for the item. You'll have to pay for any shipping, handling or installation charges.
Jim Sloan is a freelance writer in Reno, Nev.