3 credit rewards cards that can help you travel on the cheap
By Alise Ramey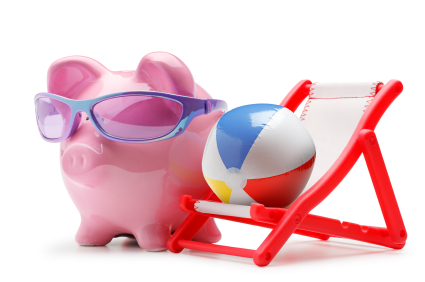 Editor's Note: Thank you for your interest, these offers have expired and are no longer available.
Whether you're just finishing school, or a few years out, it is important to build credit. The best way of doing this is by finding credit card with rewards that works with you, that fits your lifestyle, and one that offers something in return. Travel rewards credit cards can fit the bill for this.
Traveling on the cheap

Traveling this summer doesn't have to be expensive. By getting a travel rewards card, you can save money while you enjoy yourself. There are some travel / frequent flyer credit cards that offers, perfect for someone who is young and looking to increase their credit score while also traveling.
Travel credit cards tend to offer excellent benefits for frequent travelers. They allow you to earn points and airline, hotel, and general travel rewards on most purchases made with your credit card.
So which cards should you look into?

Best rewards credit cards for traveling on the cheap this summer:
MTV® Visa® Card from Capital One®

- Features no annual fee, no balance transfer fee. Earn 5 points per $1 spent on entertainment, 2 points per $1 spent at restaurants, and 1 point per $1 spent on everything else. 25 bonus points each billing period you keep your account in good standing by paying on time. Exclusive MTV rewards, such as MTV merchandise, tickets to MTV events like the VMAs, and MTV show tapings.

Capital One® Orbitz® Visa® - Excellent Credit

- Features no annual fee, $0 balance transfer fee, and a zero percent APR until February 2013. This is a great card for travelers as it takes the hassle out of earning and redeeming points. Your points won't expire, there's no limit to how many you can earn, and you can use your points for cash back, gift cards and name-brand merchandise. Earn three times your dollar spent on all eligible Orbitz.com bookings and one point per dollar on all other purchases.

Simmons First Visa Platinum Travel Rewards

- Features no annual fee, a zero percent balance transfer fee, and an exceptionally low interest rate, which is a rarity for airline cards. Points can be redeemed for travel on any United States based airline with no blackout dates or seating restrictions. If you don't wish to use the points for flights, you also have the option of redeeming them for hotels, cruises, car rental, restaurants, or full vacation packages.
How credit cards fit in long term
Credit cards don't have to put you into debt, in fact they can actually help keep you out of debt. In addition to earning rewards on travel cards, zero interest credit cards can help you pay off debts, because every penny you spend will reduce the total amount you owe. Finding a zero percent balance transfer card can also help, because you can transfer your balance to a credit card with a lower interest rate or one that offers more rewards.
As an added bonus, travel rewards cards often include 24-hour travel assistance services, travel accident insurance, rental insurance and fraud liability to keep you safe during your summer travels.

If you are wondering whether you qualify for a rewards credit card, find out if your current bank or credit card issuer will give you access to a free FICO credit score. Alternatively, you can obtain your free FICO score by requesting it at each of the major credit reporting agencies: Equifax, TransUnion and Experian.

Alise Ramey owns Toronto Freelancer, a company that provides freelance writing and editing services. Alise has a Bachelor of Arts degree with majors in English Language and Literature and Political Science as well as a graduate certificate in Public Relations (Honours).