Published 3/28/14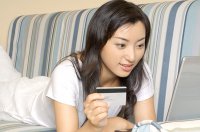 By Peter Andrew
Short of bequeathing them so much money ($150 million each should do it) that they never have to worry about their finances, there are few gifts you can give your kids that could be more valuable than the skills and attitudes they need to be great money managers.
By the time they reach their mid-teens, you can pretty much see how their financial lives are going to pan out: Mary and Bob are forever borrowing against next week's allowance, while Tom and Jennifer have a thriving schoolyard loansharking business and robust balances in their savings accounts.
Often you don't have to wait for kids to hit puberty before you begin to spot the signs of competent or catastrophic attitudes to cash. One day you're changing their diaper, and the next, it feels, you're either lending them a couple of dollars or raiding their piggy banks. And, sometimes, siblings in the same family have very different money habits, even though they've all been brought up with the same financial norms, advice and education.
Genes, elephants and money
We're a long way from discovering the money gene, but last year Chase published an academic study that asked whether we all leave our mothers' wombs with our financial skills and attitudes pre-programmed. In "Born to Spend?," Professor Hersh Shefrin differentiated between two types of thought processes: "Fast thinking" tends to be instinctual, while "slow thinking" is more strategic.
Read the full article »