Published 11/16/10 (Modified 3/9/11)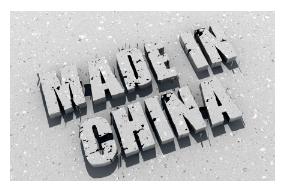 By Clark Schultz
The Chinese Revolution
If you are like me, when you think about China you almost get dizzy. It's hard to imagine over one billion people living in a country with a market for goods and services that is literally exploding as the country modernizes. By 2014 the International Monetary Fund estimates that over 10 percent of the world's GDP will be accounted for by China. Now that's an economic revolution.
You just can't help but wonder what kind of investment opportunities exist in China for individual investors like us?
Should you invest in China?
Before we discuss investment strategies, we should consider if it's unpatriotic to invest abroad. My answer is a simple no. First of all, if you invest in China and earn dividends or take profits, that money comes right back to the United States. Also, in the global economy countries rely on each other. We need the Chinese to keep buying our foreign debt and they need us to keep buying their goods.
China has a lot of long-term economic potential. This means that the earlier in your life you can start investing in China, the better off you may be. Even just a few dollars from your monthly paycheck could mean a big payoff at retirement if growth in China is as strong as projected. If you have an IRA account, investing in China may be even more advantageous due to the tax advantages and the power
Read the full article »