Published 5/7/13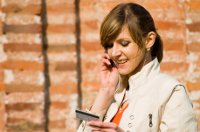 By Justin Boyle
At first glance, your U.S. credit card may seem ideal for traveling abroad. You can just bring your foreign-fee-free card on your next overseas trip and cross borders without having to worry about losing spending power to unfavorable exchange rates, right?
As many world travelers have found, it isn't always that easy.
The rise of chip-and-PIN cards
In 2004, card issuers in many parts of the world started changing their credit card format. The old signature-verified model began falling by the wayside in these places in favor of EMV smart chip cards, commonly referred to as chip-and-PIN cards.
Increased security is cited as the primary advantage of a switch to chip-and-PIN cards, which feature two authentication methods: the traditional magnetic stripe, as well as an encrypted microprocessor that broadcasts payment information to the card reader. Experts in India, where the national reserve bank has mandated a switch to EMV cards for international transactions, say that the chips are practically impossible for fraudsters to decode.
But after much of Europe switched to EMV technology, travelers from the U.S. began to fall victim to the incompatibility of their U.S. credit cards in some places.
Read the full article »