Published 7/17/13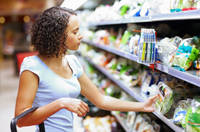 By Georgie Miller
Sometimes it seems to me that every personal finance article on the Internet suggests that the only side effect of credit card use is overspending. And obviously overspending is something that needs to be avoided. However, it is actually possible to use credit cards to keep your spending in check.
How? By being a conscious consumer, you can use a credit card to simplify your record-keeping and make better spending decisions. Try the two steps below to see if you can use your credit card to improve your finances.
Step 1: Track your total balance
By tracking the total amount I've spent each month rather than considering each individual purchase, I can more easily decide the effect that purchase is going to have on my bottom line. Let's say a friend asks me to go to dinner and I have $30 in my wallet.
Read the full article »