Published 4/6/11 (Modified 4/21/11)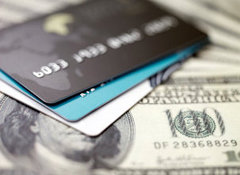 By Jennifer Rose Hale
Every now and again you go to the mailbox only to discover that, indeed, "the check is in the mail": blank checks, ready for your signature. If you're like many consumers, you get two types. The first, for your bank's checking account, often features kittens, patriotic images or American landmarks.
The second? Those are a mysterious "gift" from a credit card company. You may receive them from a company you already do business with, or they may arrive, unsolicited, from a new bank.
Just what are those checks, and what can you do with them?
Credit card checks: better interest rates or fast cash
Checks from credit card companies can have two primary purposes:
Read the full article »